The Welcome Screen is shown every time you start Studio. You can also open it from Help | Welcome Screen in the menu bar.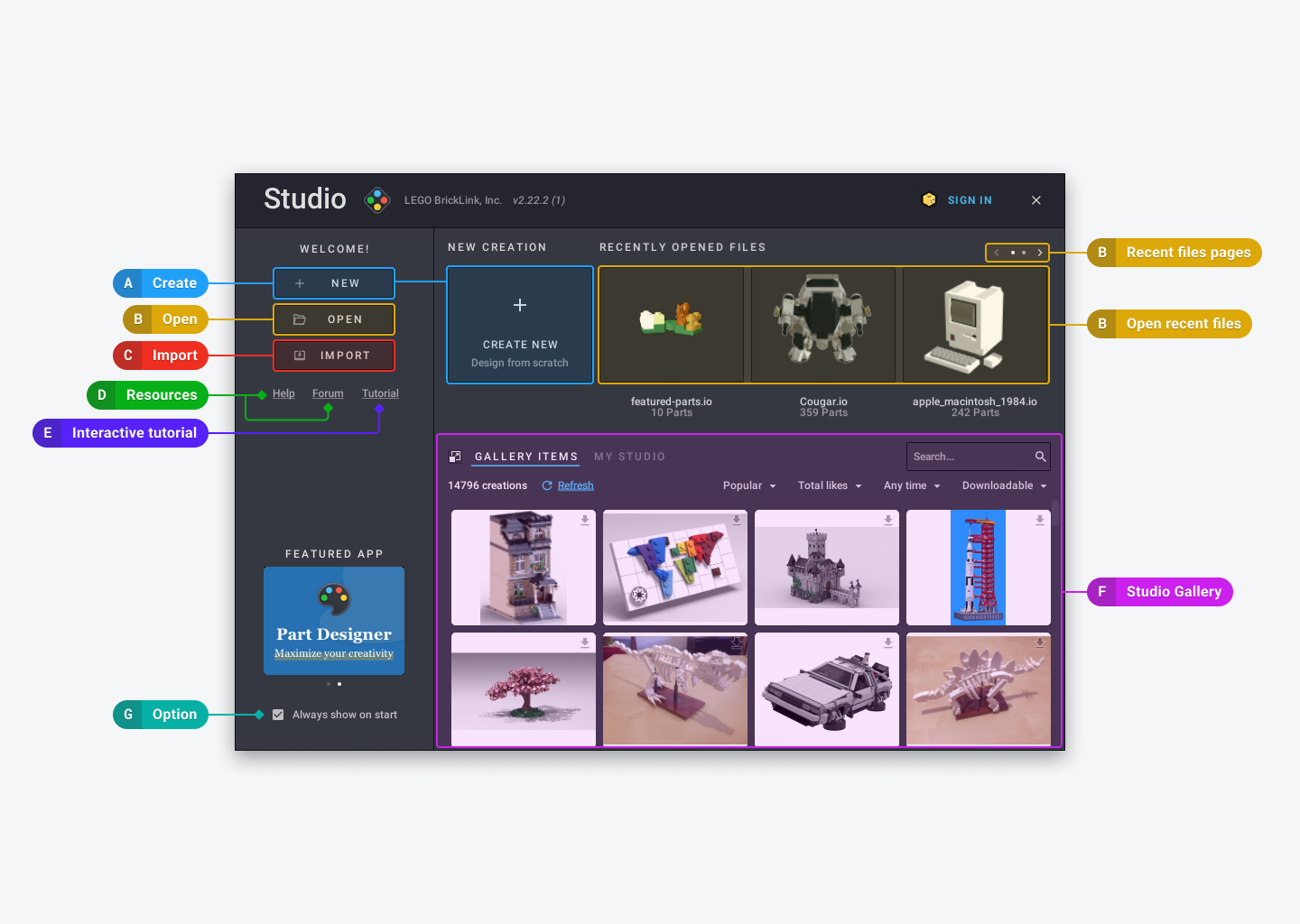 A. Create: these two buttons create a new, empty project.
B. Open: this button will open a Studio file from your computer. The Recently Opened Files section shows the last six files you've opened. You can open a file by clicking on the thumbnail.
C. Import: this button lets you create a new project from a file on your computer. Studio can open the following file formats:
D. Resources: you'll find links to launch Help and the Studio forum in your browser.
E. Interactive Tutorial: take your first steps in learning how to design using Studio by following this guide to build a small project.
F. Gallery: check out what others are building in the Studio Gallery and what you've shared in My Studio. You can import and open these designs in Studio.
G. Option: the Welcome Screen is shown every time you start Studio by default. Uncheck the 'Always show on start' box to start on a new project instead.