Interface Overview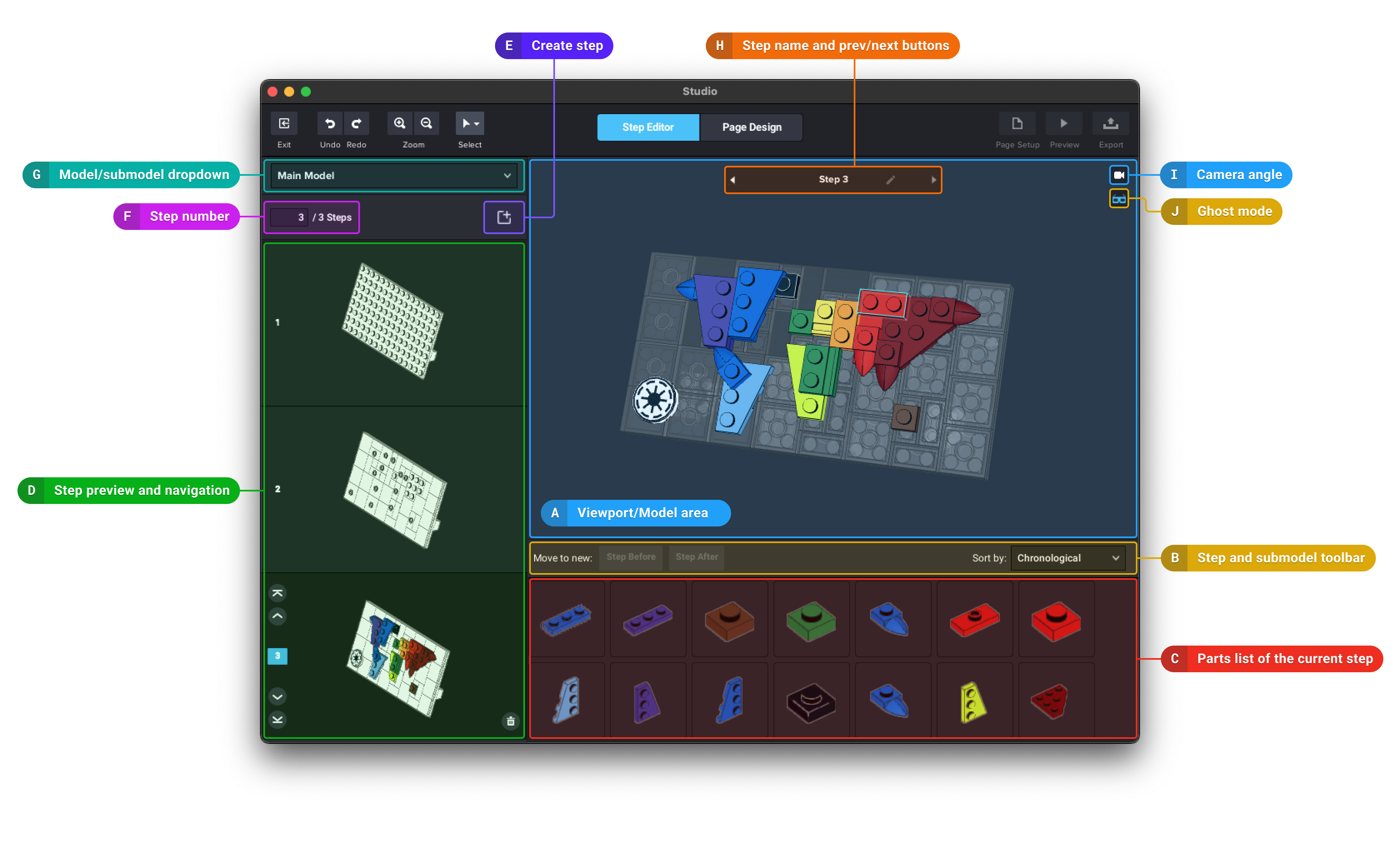 A. Viewport area: Shows the current step
Actions

Hotkeys

Rotate the model

Hold the right mouse button and drag

or
Hold Ctrl and any mouse button and drag

Pan the view

Hold Shift and any mouse button and drag

or

Hold Space and any mouse button and drag

Zoom in & out

Use the mouse scroll wheel up and down

Recenter the view

Right-click to get the context menu and choose Reset origin
B. Step & submodel toolbar: you'll find buttons to move selected parts to the next or previous step, manage submodels (create, release) or to automatically create steps.
C. Parts list: shows parts and submodels used in a selected step.
D. Step preview: shows all the steps of the currently selected model/submodel.
E. Create step: this button creates a new, empty step after the current one.
F. Step number: shows a selected step number and the total number of steps in a design. Entering a number in the input field would directly jump to that step.
G. Model/submodel dropdown: shows the name of the current model/submodel and lets you choose which one you want to see and edit.
H. Step name & prev/next buttons: shows the current step number and name. The two buttons let you go to the previous or next step.
I. Camera angle: the view can be changed like in Building mode.
J. Ghost mode: switch between highlighting the new parts with an outline or ghosting the parts of the previous steps.