Page setup is where you change the size of the pages and their margins.
Accessing Page Setup Settings

Click on the Page Setup button or use the menu entry File | Page Setup…
Settings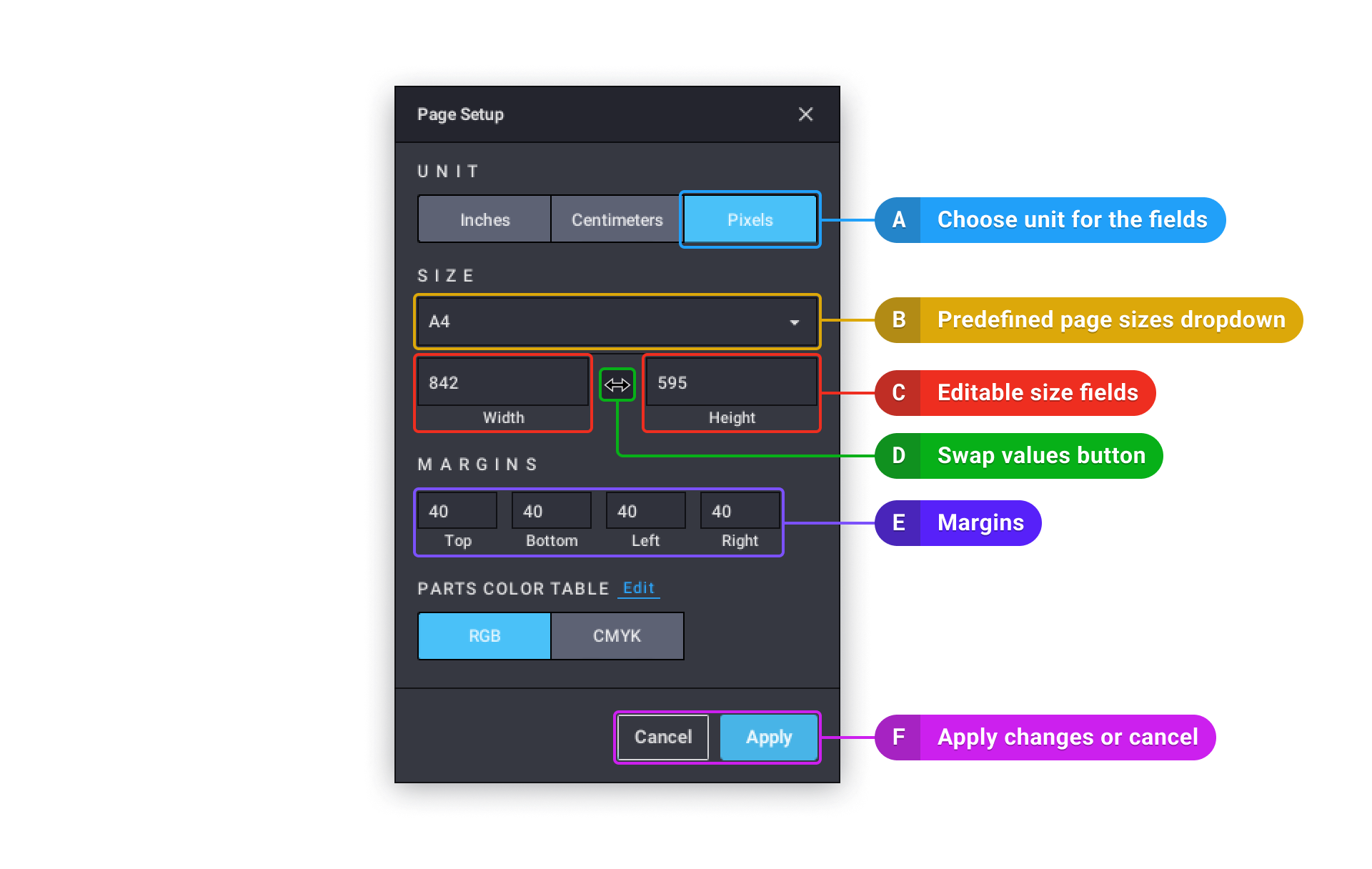 A. Unit: choose a unit for the values.
B. Predefined page sizes dropdown: choose in the list for common page sizes.
C. Editable size fields: show the page width and height in the chosen unit. You can edit the fields to customize the values.
D. Swap values button: swap values between width and height to switch from portrait to landscape.
E. Margins: define the amount of blank space around the pages. Guidelines will appear to help you place elements along the margins and the elements will snap to them.
F. Apply: click Apply when ready or click Cancel to close the dialog without applying the changes.
If your aim is to export as a printable PDF, choose a common page size in your country (Letter in the USA, A4 in Europe).