A Color Guide can be added to a step to show some parts and the names of their colors. This may help avoid confusion between similar colors.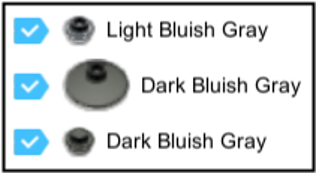 Adding a color guide
To add a color guide to the current page:
Click on the + Insert button

Click on Color Guide


A dialog appears with the list of parts added in the steps of the current page

Select the parts you want to show in the guide by checking the boxes on the left
Click Create
The Color Guide will be added at the bottom of the page.
Color guide settings
Click on a color guide to display the settings in the inspector panel on the right.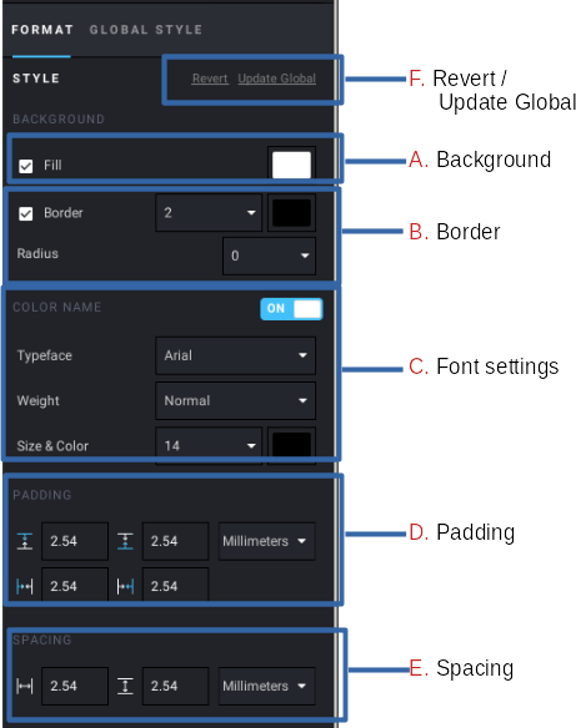 A. Background: the background color of the guide.
B. Border: the color, thickness, and roundness of the border around the guide.
C. Font settings: the typeface, size and color of the color names.
D. Padding: the blank space between the parts and the border of the guide.
E. Spacing: the distance between the parts inside the guide.
F. Revert / Update global: revert the current guide to the global settings or update the global settings to match the selected guide.