The Bill of Materials (BOM) is the list of all parts used in the design.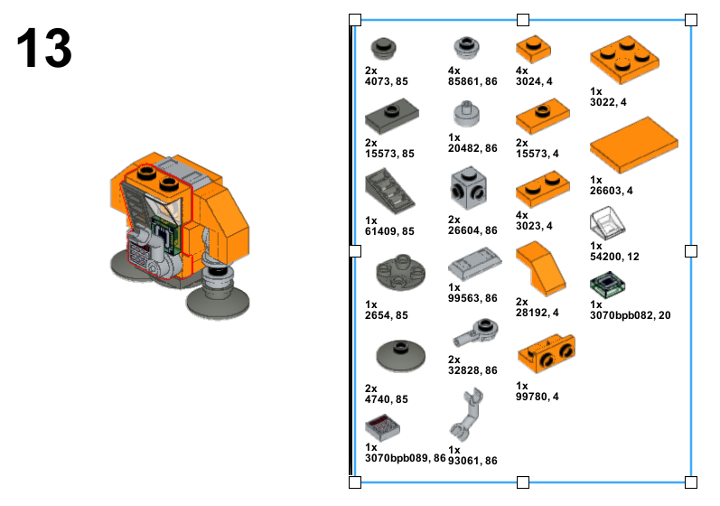 Adding a BOM
To add a BOM to your instructions:
Insert a new page in your instructions by clicking on <+> at the top of the Navigator.


Click on the + Insert button


Click on Bill of Materials


The bill of materials will be on the current page.
New pages will be created automatically if the BOM doesn't fit on one page.
If you remove the BOM or reduce its size, you'll need to delete these other pages manually.
BOM settings
Clicking on the BOM will display the settings on the right panel.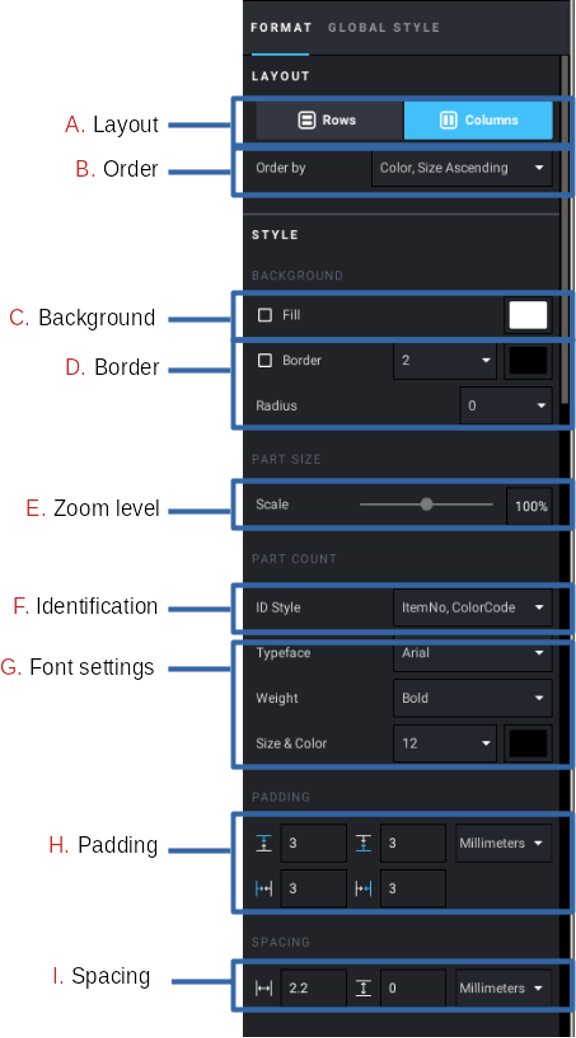 A. Layout: set if parts are presented in rows or in columns
B. Order: how the parts are sorted in the BOM.
C. Background: the color of the background behind the parts.
D. Border: the color and size of the border around each section, each page, of the BOM.
E. Zoom: the zoom level applied to the parts. It applies to all the parts in all the sections of the BOM.
F. Part identification: the information shown below parts. Options are:
BL part ID & color code,
BL part ID & color name,
Element ID (the LEGO code that combines ID and color),
Nothing but the part count.
G. Font settings: the font, size, and color of the part count and identification.
H. Padding around the parts and the border: the padding between the parts and the border of the BOM.
I. Spacing between the parts: the padding between parts.
There are no global settings for the BOM as there's only one per design