On selecting "Minifig", you can create a decorated minifig. Add images (.png file type only) that you wish to decorate, skip other parts. The preview on the right will give you an idea of what it will look like. Once done decorating, you can either add it to the viewport or directly export each part to Studio.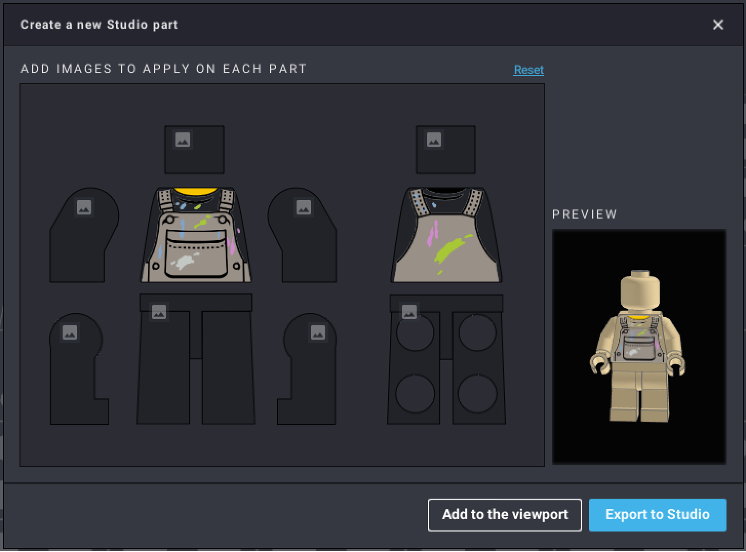 Tips. Minifig decal design guide
Depending on their facial expressions, minifig heads have different features. Note that the guide below is as a reference, not the definite design guideline.
Specs.
File type: png.
Sizes (WxH), Minifig head :

416 x 320px,

face features

: 193 x 142px (note: it should NOT include the skin color)