Locking a page prevents any further changes of the page. You won't be able to change styles or move elements on a locked page.
The page can still be affected by changes made to previous pages,
Model Orientation and Camera Setup
and elements can be changed if you add or delete steps before the current page.
Locking a page
Click on Lock Page


The Inspector on the right and the preview on the left will show a lock symbol.


Unlocking a page
Click on Unlock Page at the top or in the Inspector.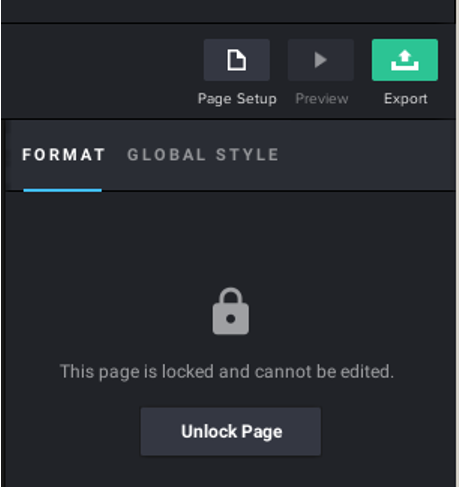 You can (un)lock multiple pages at once.
Click on the first page to select it,
Hold the Shift key, click on the last page
All the pages in between will be selected.