Studio comes with all the tools to make beautiful renders and they're created directly in Studio.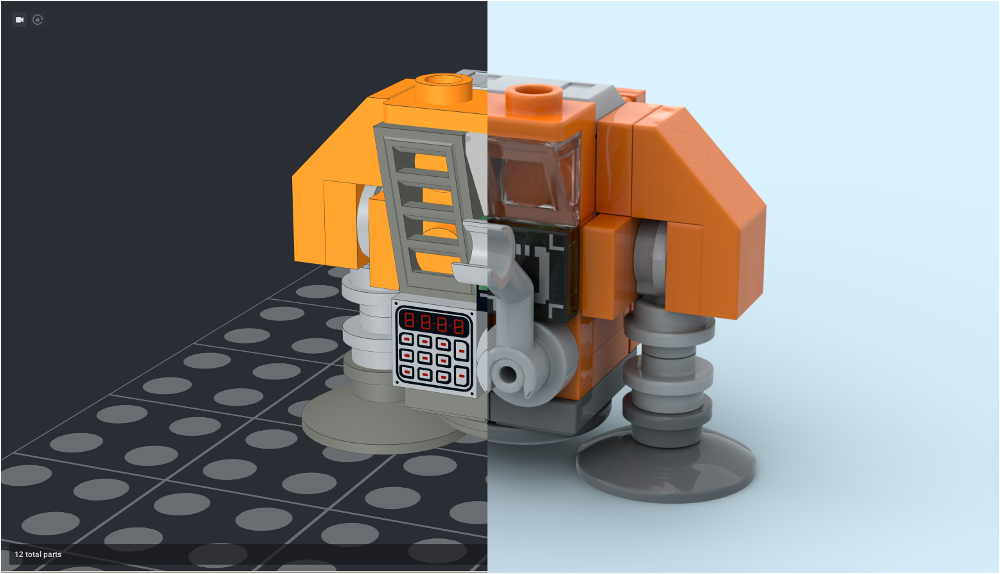 Overview / Quick Render
To open the render dialog, click Render in the toolbar or use the menu entry File | Render image…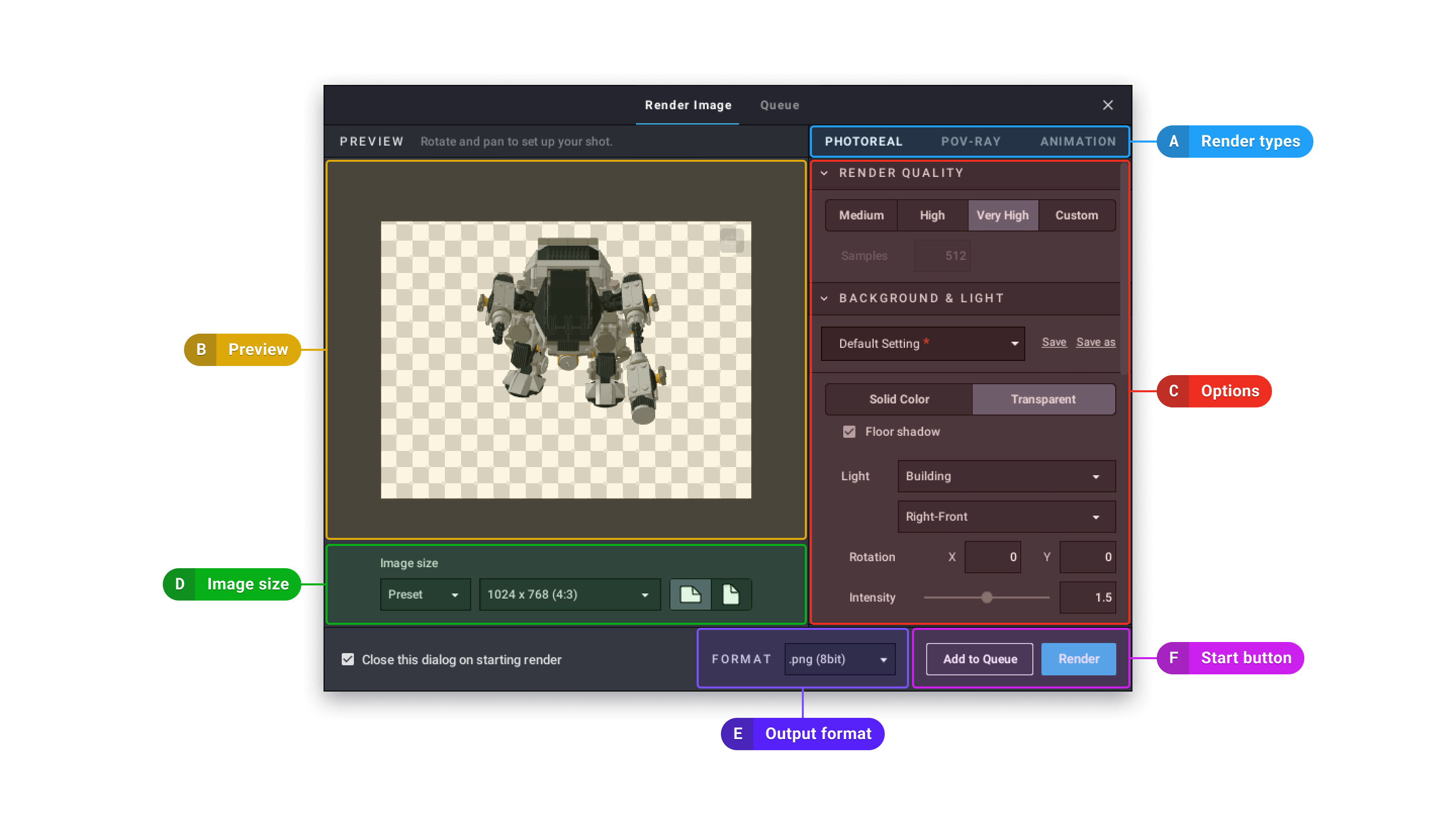 A. Render type

Photoreal: use Eyesight path tracer engine to generate render images of designs.
POV-Ray: use the POV-Ray ray-tracer to generate render images of designs.
Animation: use Eyesight engine to make a short video, like revolving or fast-forward building videos of designs
B. Preview: set up a camera angle and view for the preview area.
C. Inspector: settings for each render option.
D. Size: set the size and orientation of the rendered image.
E. Output format: define the file format for the rendered image or animation.
F. Start button:
Render: starts the render immediately.
Add to queue: add the current file and settings to a queue. Image(s) will be rendered later upon execution.
How to render your items in a photorealistic image
The open tab needs to be set to Photoreal (A)
Adjust the camera angle and zoom level in the preview (D) if desired:
Hold the left mouse button and drag to pan the camera, (or hold Shift and use any mouse button)
Hold the right mouse button and drag to rotate the model, (or hold Ctrl and use any mouse button)
Use the mouse wheel to zoom in or out
You can use the button in the top right corner of the image to recenter the model
Click Render (H)
Choose a file name for your image and where you want it saved.
The render will start and show a preview.


Closing the preview window will stop the render and it won't be saved.

When the render is done, the preview closes automatically, and the image is opened.
See Eyesight options for more info about rendering with Eyesight.
The camera angle and zoom in the viewport is used as the default for rendering.
Studio has special colors for renders:

Rubber: colors are matte and don't reflect light. They imitate the rubber material of LEGO tires and rubber bands.
Glowing Neon, Luminous Soft, Luminous, Translucent, and Glow in Dark: These colors emit light, from a low glow to more luminous effects. You'll need to lower the ambient light to see their lighting effects.