Building mode is Studio's main interface. This is where you can view models and create your designs.
Interface overview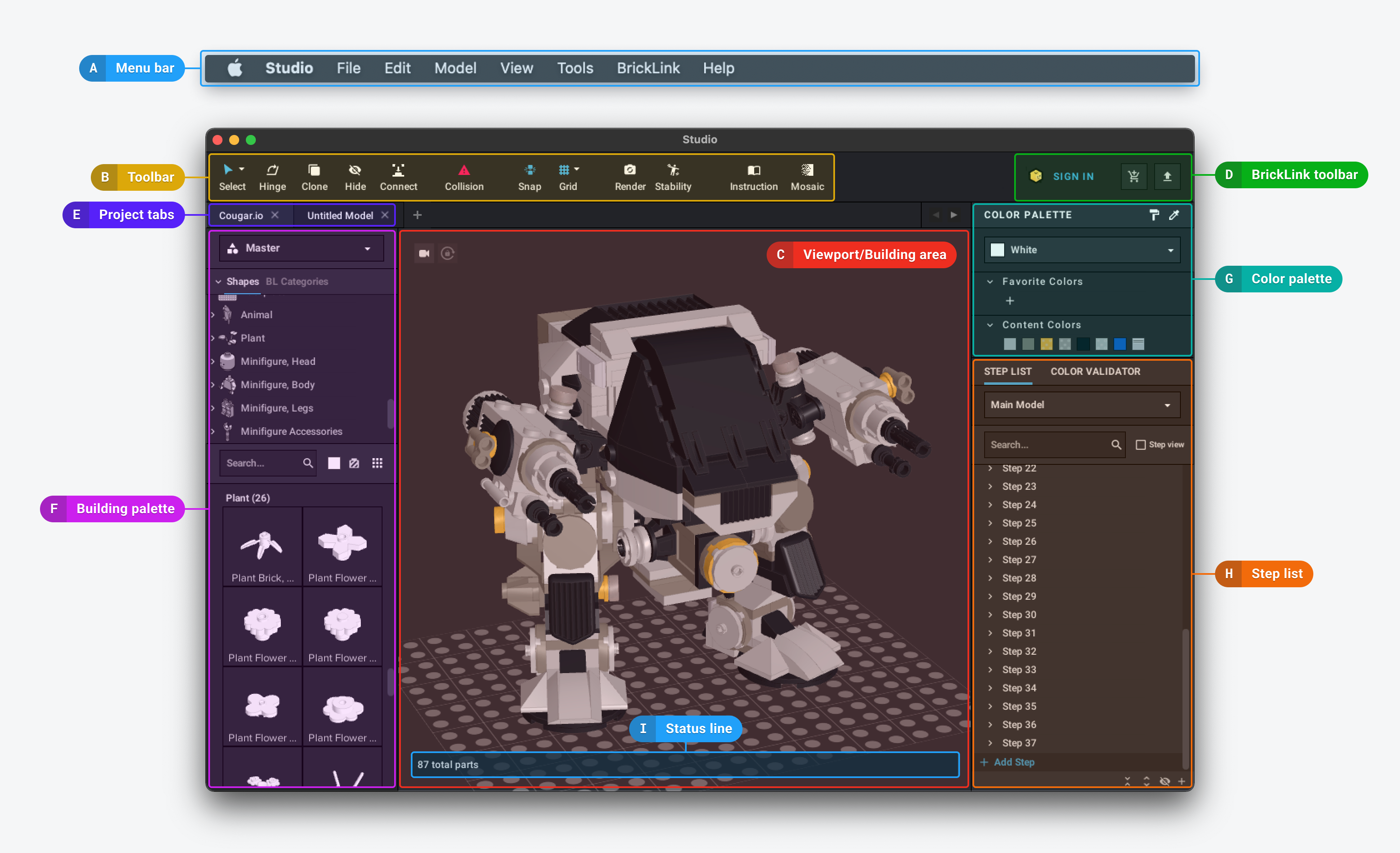 Menu bar: you'll find actions that let you handle files, change options, or look for help.

Toolbar

: these are quick-access buttons to open common tools like Instruction Maker.
Viewport/building area: this part of the screen is where your design is displayed and built.
BrickLink toolbar: you'll have quick access to sign in with your BrickLink account to upload your designs to your Wanted List or My Studio.
Project tabs: any projects you have open will be shown here and you can toggle between open files.

Building palette

: palettes contain the parts you can use in your design. You can have multiple palettes for different groupings of parts or submodels and switch between them while building

Color palette

: this is where you can see and choose colors for parts in the Viewport.

Step list

: this shows a list of all the parts that you've used in the Viewport. You can organize them into steps to make instructions.

Status line

: you'll find info about selected items here. It can also contain action links to find compatible, alternative parts or create a copy and mirror of selected parts.